How To Know Which High-Quality Stocks Represent Good Value
Since 1966 Investment Quality Trends has provided investors the research, analysis and tools to identify high-quality, blue-chip stocks and to know when they offer good value. This is the information you need to make informed buy, sell and hold decisions about stocks for your portfolio.
So see what Barron's, Forbes, The Economist and many more have said about this unique Service by Subscribing today! Or download a FREE SAMPLE issue. This link can be found at the bottom of the page.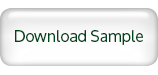 This Time Is Different: The Four Most Dangerous Words In Investing
Sell-side analysts have long been one of my favorite whipping boys. Not because they aren't smart, let's face it, you don't get a job as an analyst at one of the major firms without exhibiting some intellectual horsepower. No, my beef with the group is they are lazy by moving in a lock-step, lemming like fashion.
I know I'm not alone in this assessment, but I rarely see, hear or read it expressed in the financial media. To my surprise and pleasure, however, I came across a recent piece by Philip Van Doorn on MarketWatch, which I highly recommend you take a moment to read here :(https://www.marketwatch.com/story/why-you-cant-trust-wall-street-analysts-2018-05-08). This is an excellent piece of journalism in my view, and I think it will provide you interesting information and good food for thought.