How To Know Which High-Quality Stocks Represent Good Value
Since 1966 Investment Quality Trends has provided investors the research, analysis and tools to identify high-quality, blue-chip stocks and to know when they offer good value. This is the information you need to make informed buy, sell and hold decisions about stocks for your portfolio.
So see what Barron's, Forbes, The Economist and many more have said about this unique Service by Subscribing today! Or download a FREE SAMPLE issue. This link can be found at the bottom of the page.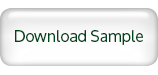 Will Tax Cuts and Fiscal Policy Continue to Be a Driver of Global Growth?
I write about values a lot, because nothing is more important to realizing a return on investment than understanding when good value is present. I also write about valuations in the broad market as well, because broad market valuations have a significant impact on returns, and losses, over longer periods of time, say 10 years or more. Conversely, broad market valuations have less significance over short periods of time, where investor sentiment is the more dominant driver of returns.